GET YOUR FREE ROOFING ESTIMATE NOW!
Contact us today to get a free roof quote or schedule a roof inspection.
We offer a wide range of roofing services for Homeowners, Property Managers, and Commercial Property Owners. We have a constant commitment to fast, reliable response times and the business experience necessary to carry out that commitment. James Robinson Roofing is a closely held family-operated business. All employees are owners. We all recognize the importance of satisfied customers to the success of our families. In short, we will always recommend and perform work as if it is our own property being repaired or reroofed.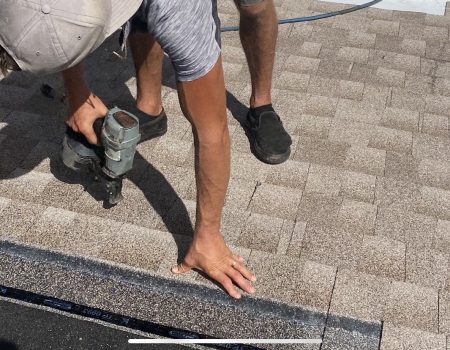 COMMERCIAL ROOFING RESTORATION & INSTALLATION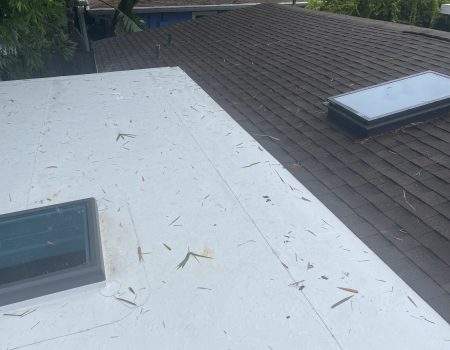 RESIDENTIAL ROOFING SERVICE
What Our Customers Are Saying About Us
Mr. Robinson, this is to thank you for re-roofing our home in such a timely matter. Being senior citizens we wanted to have a new roof installed that we no longer can do ourselves, so we started our research for reputable companies who carried brand quality shingles with color choice and down to earth prices, we chose your company. I must say we were very pleased with our choice. The workmanship your company gave is beyond words. The clean-up after the job was great. There was not one thing we had to do. Your crew did a great job. We also did not have to wait months for our new roof, which I must say was a plus! Your company is definitely more than a 5 star in all aspects in our opinion. For anyone that is considering getting a new roof, don't hesitate to call James Robinson Roofing first. You will not be disappointed.
"My home roofing project with
James Robinson Roofing
went very well. He was upfront about how much money was to be collected and at what point of progress and he held to that agreement. He explained the project in full before starting and was on target. Delivery of materials was on time. His workers were respectful and polite and put in several long days in the grueling summer heat and didn't slow down. He and his crew answered all my questions in a way I could understand. The project was completed in the estimated date range. And I was pleased with the results on my 1974 built home."
"I first met Mr. Robinson while in the process of purchasing a new home, the roof of which needed replacement. He explained the proposed work thoroughly, the price was quite acceptable, and he provided excellent guidance the entire process. I must say that when I learned there would only be two individuals doing the work, his son and son-in-law, the other owners of the company, it made me wonder. My neighbors had had swarms of workmen and their job would go a lot quicker than mine. Not falling to that temptation was a blessing in disguise: these two guys showed up on time every morning, put in what I considered more than a good day's work, cleaned up every day and best of all were responsible for their work and I knew who was responsible for the work. They were professional, considerate of our needs and excellent communicants. I would certainly hire them again."
James Robinson ,did two houses for me and a shed. The Building Inspector for the County ,asked if I did the roofs myself. It was because they were done as if the owner had done it himself. Both houses are beautiful. The cost was the lowest I received in Bids. I am very happy with this FAMILY owned Business.